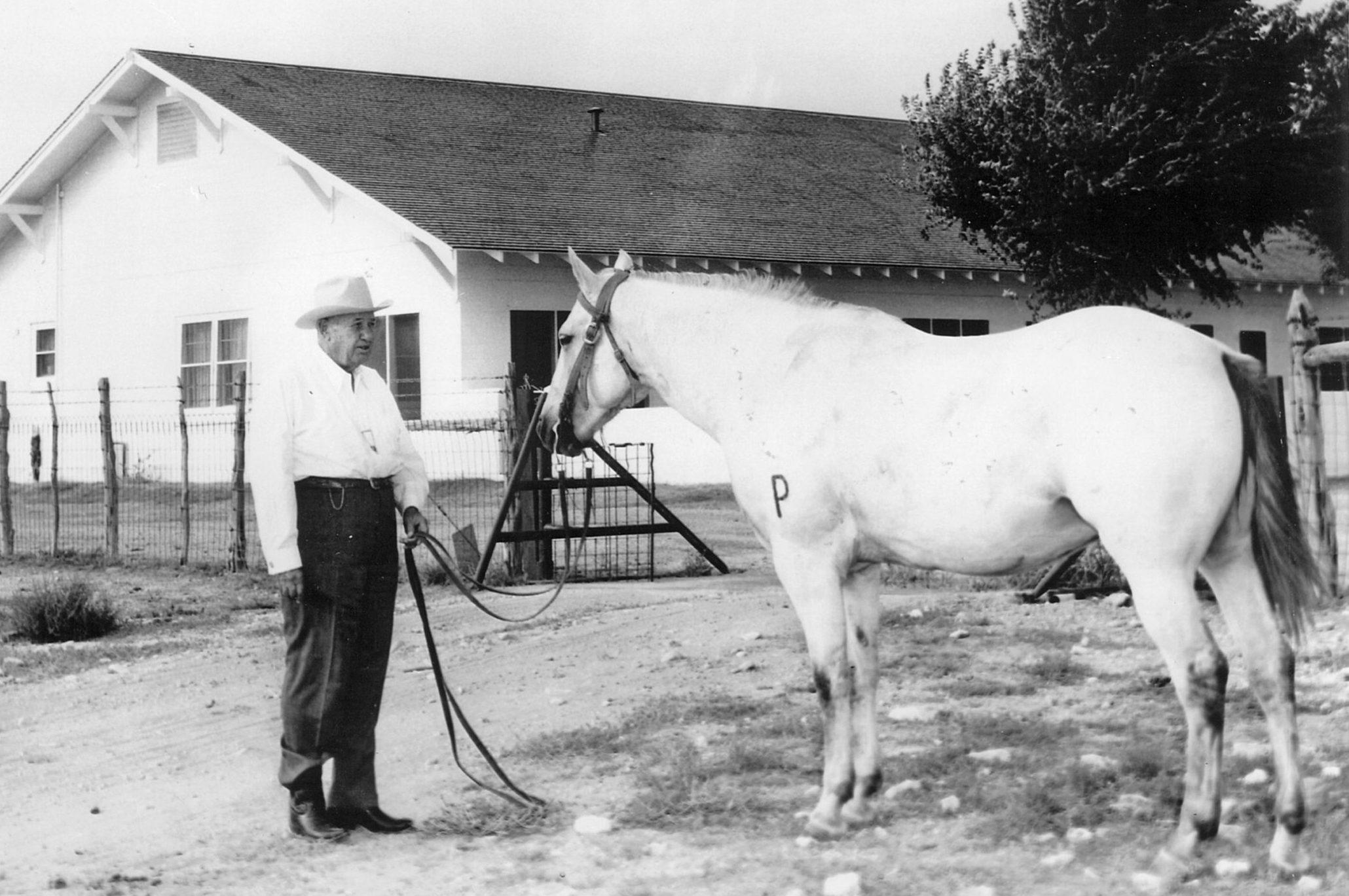 12 Oct

50 Years of Breeding American Quarter Horses

AQHA Heritage Center & Museum – October 12, 1998.

In 1914, young Roy Parks traded a model T Ford his father had given him for a small band of mares in Ancho, New Mexico.  It seems Roy had decided, "I'd accumulated all the education I needed, so I quit school."  He traveled west from his home in Fort Worth, looking for free range and a place to grow.  What he found was a lot of hard work as a $30-a-month cowboy."

When his father wrote, wanting him to return and go to school, Roy didn't argue much. "I had learned that life might offer more than working for $30 a month to support a band of mares," said Roy.

Roy returned to school at Texas Christian University but before he completed school, his father gave him a 10-section ranch near Midland, Texas. Roy arrived there in 1918, 21 and single and ready to begin again as a rancher, horseman and cowboy.

The late Roy Parks made his mark on the AQHA as a man of deep thought and few words. He was one of the first members of the board of directors elected in 1941. He saw the organization through the first lean years, encouraged Albert Mitchell to head the organization in the late 1940's, and served as President in 1960.
Horses that Influence Operations
Anti Pro P
Cotton Mac
Little Wimpy
Smoky Jr.
Powder Parks
Roy's granddaughters Martha Ann Parks, Charlotte Parks Kimberlin, and Ellen Parks Bell believe Roy would have been honored to receive this award from the AQHA.